case 6: change wiring order
Sometimes it can be convenient to run both frontfills and subs on the same channel. Let's analyse this scenario:
On our project we have subwoofers on channel 3 and frontfills on channel 4, but in reality they both are daisy chained and wired to channel 3.
In the image below you can easily spot that the reality on the left differs quite a lot from the software project on the right: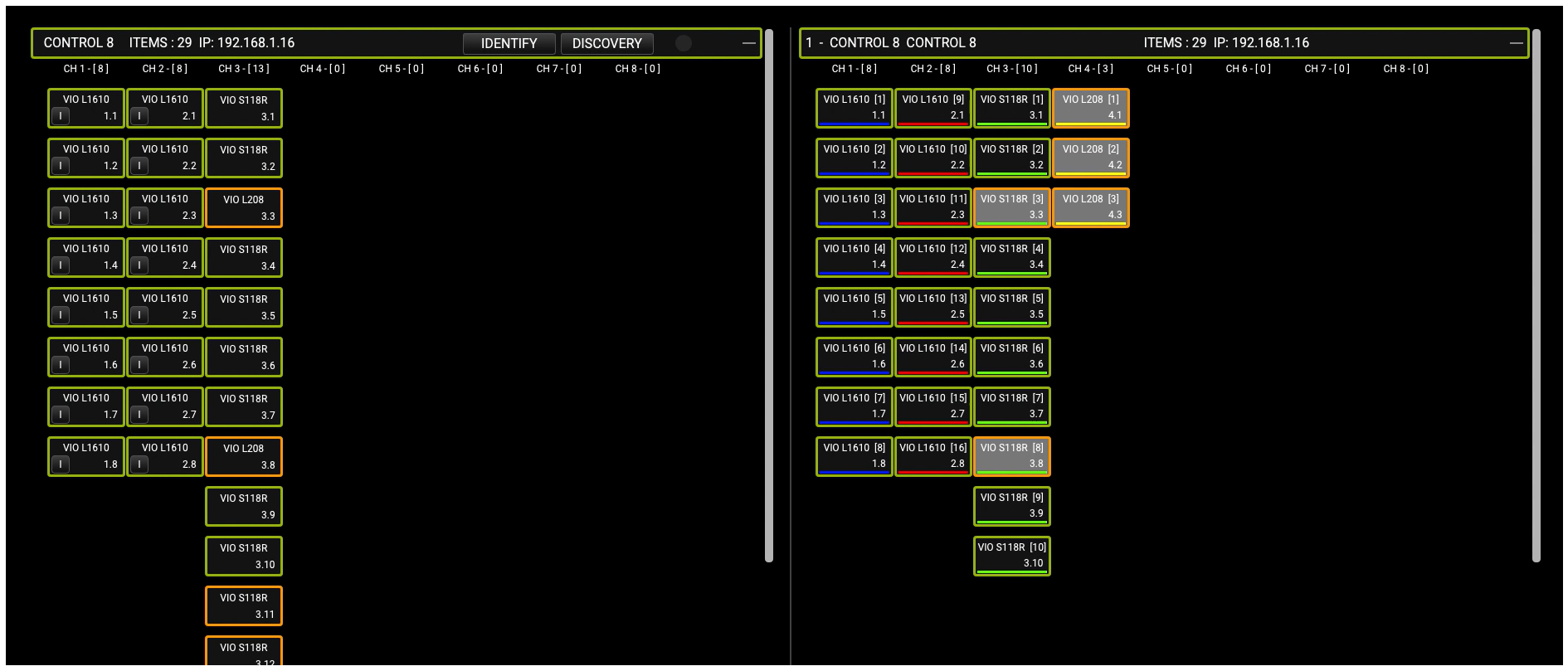 To fix this, all we have to do is drag and drop the items on the software area to rearrange them exactly as they show in the detected area.
(use the routing IDs on the left as a reference to help you in this operation)
So, in this example, we start with the first VIO L208 routed on channel 4: we drag and drop it in the position 3 of channel 3, inbetween the two VIO S118.




Please note, you need to insert this item inbetween oters, and not replace items. is you do so, the removed item will go to the warehouse on the right.
Once done, repeat the procedure for each of the unmatched items.